The Best Quality of Bullion Patches
In Different Designs
Customized Orders are Welcome
Please send us inquiry for fresh rates
Bullion patches are carefully embroidered with gold and silver bullion thread on a base of black felt to produce colorful three-dimensional detail and a fine finish. Bullion patches are used in military uniforms elite clubs, fraternal groups, and other special organizations.
Additionally: Bullion patches are handmade patches and created by skilled artists.
Create your own custom bullion patches from your logo, design or old patch
Special Offer for New and old Client:  $14.6 $6.6 per patch
 Email us / Request Quote now for more information
if you required custom patches then Email Us with your specifications.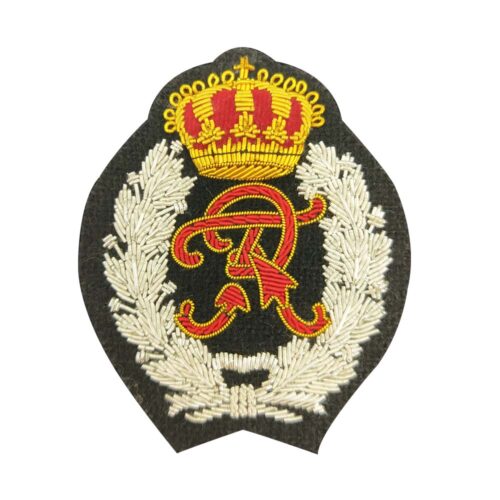 beautiful hand embroidered wire blazer badge crest has been created using gold & silver bullion. This classic & oh so timeless heraldic design is created on a Black background to a stunning quality finish. Blazer Pocket size: 3 inches height, 2.7 inches width Sew on backing for easily sew-on on caps, blazer coat, sports jacket shirts, and uniforms