It must be of great interest to you that you are dealing directly with a manufacturer who has given you considerably low rates and the best quality.
Well Done Badges Co Specializes in all kind of Badges , Embroidery and promotional products.
Our products are sold to USA, UK,Ireland , Spain, Canada , Fiji , Finland , France, Poland,Malaysia,New Zealand , Australia ,Belgium ,Germany , Cyprus ,Chile,Saudi Arabia ,Swaziland , Sweden,Switzerland , Denmark ,Ukraine ,United Arab Emirates , United Kingdom and so on. Based on the most reasonable price and the most excellent quality.
We accept large orders and small orders to introduce our high quality goods at very low rates. Small orders are sent through postal or courier services and large orders through cargo services. We provide the best service therefore we have customers all over the world.
Accepted international order . GOLD WORK Bullion Wire Embroidered Badges , Clothing Patches , Flags and GARMENTS & ACCESSORIES
Request Custom Order
Our catalogue.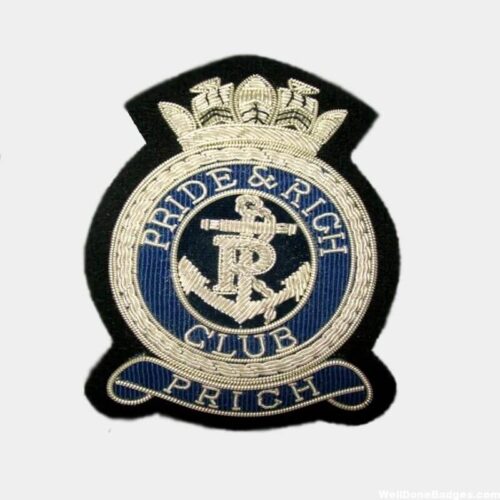 size 3.5 inches pocket sizePride and rich club Bullion Crest - custom Hand Embroidered Pride and rich club blazer Patches / copper gold and silver bullion wires with silk thread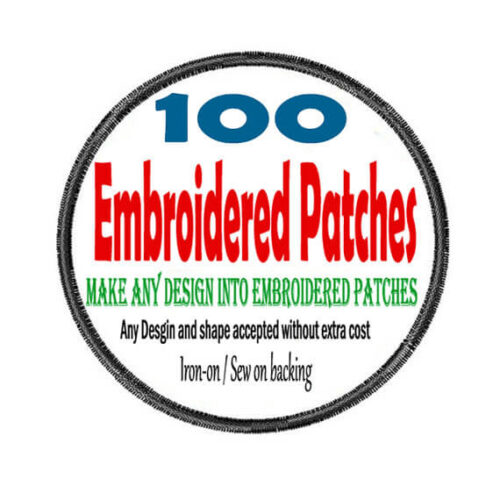 Free sample for your approval : We can email a sewout sample scan for approval before mass production. Fast turn-around : Manufacturing time 5 days -15 days after approval sample ( sample 2-4 days ) For any shape or size No Extra charges Patch Size calculation :   ( length+width ) / 2 . For example: the length of your patch  is 4″ and width is 3″ = so the size will be 3.5″ Worldwide shipping  : We use DHL Express, Dpex Express, FedEx Express, UPS Express for delivery. ( 4-6 days)Kindly send a photo of your required patches. Inform Size & Quantity for a quotation. Any Size and Any Design Available on Demands. We can email a sew-out sample scan pictures for approval before mass production.